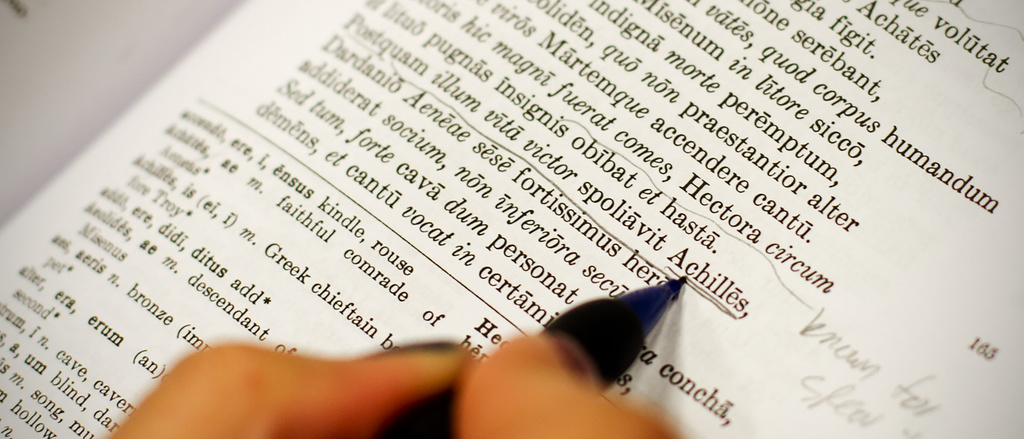 Research and Creative Work
Faculty in the Department of Classics study the languages, literatures, histories, and cultures of ancient Greece, Italy, North Africa, the eastern Mediterranean, and Mesopotamia from the Bronze Age to the rise of Islam. We publish on Homer, drama and its later reception, Second Temple Judaism, Latin poetry books, gender and sexuality, Greek and Roman archaeology, the ancient world in modern pedagogy, and late antique rhetoric, philosophy, and religion.
Research and Creative Production in the College of Liberal Arts and Sciences
As part of a top-tier, AAU-accredited public research university, the College of Liberal Arts and Sciences holds scholarly, scientific, and artistic discovery at the heart of our mission.
Throughout our departments and programs, our professors are at the forefront of their disciplines. They bring their world-class research and artistry into their classrooms, studios, and labs, giving students the unparalleled opportunity to learn right from the source of the latest innovations in knowledge and practice.
Graduate students and many undergraduates work side-by-side with faculty members, conducting breakthrough research and creative production that advances humanity's understanding of ourselves and the complex, ever-changing world in which we live.
The creation of knowledge and understanding is an exhilarating and never-ending mission—and is at the core of every University of Iowa liberal arts and sciences education.
The University of Iowa's Special Collections
The University of Iowa's Special Collections library has strong holdings in late medieval and early modern materials in classical languages. The library has over a thousand pre-modern items in Latin and Greek on top of strong holdings in early printed materials on multilingualism and travel. Likewise, the library encourages students to use all its materials for research and in the classroom. Special Collections also continues to acquire materials and encourages students and faculty to reach out with items that might help in their research.