Carin M.C. Green Memorial
Carin M.C. Green was a professor of Classics at the University of Iowa who passed away on July 2, 2015. After receiving her Ph.D. from the University of Virginia, she joined the department in 1991 and served as its chair from 2007-2012. Her book, Roman Religion and the Cult of Diana at Aricia (Cambridge University Press, 2007), won CAMWS's Outstanding Book Award. She was an outstanding presence in the department for more than 20 years and is dearly missed.
Carin M.C. Green Memorial Scholarship Fund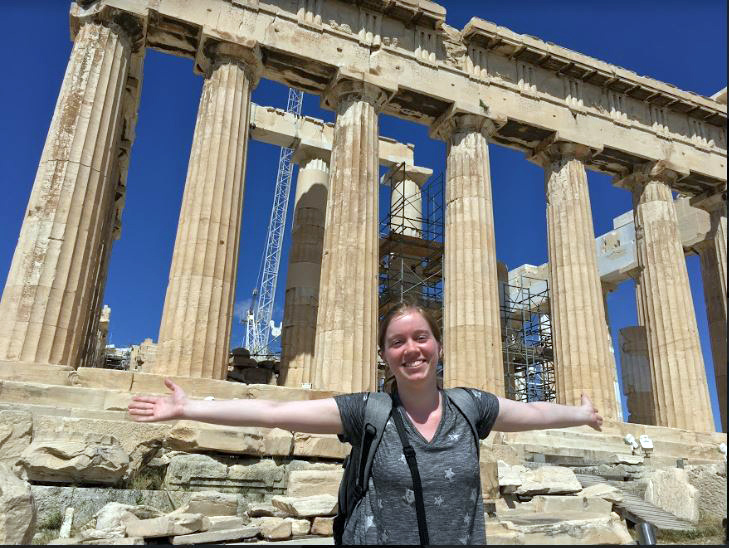 The Carin M.C. Green Memorial Scholarship was established to provide funding for undergraduate majors who are traveling abroad to study or participate in archeological excavations. Please consider making a donation to the fund.
Caitlin Patton and Jessica Vogel, 2019 scholarship recipients, attended the City of Athens study abroad trip led by Debra Trusty. During their ten day stay, they visited nearly every site from the ancient world (including the Acropolis and both the Greek and Roman Agoras), around a dozen museums, and were able to learn face-to-face from premier experts of the ancient world like John Camp and the American Archaeological School. Spencer Silver, 2017 scholarship recipient, traveled to Israel and was introduced to the basic techniques of excavation, survey, conservation and resource management, geographic information systems, heritage studies and public archaeology.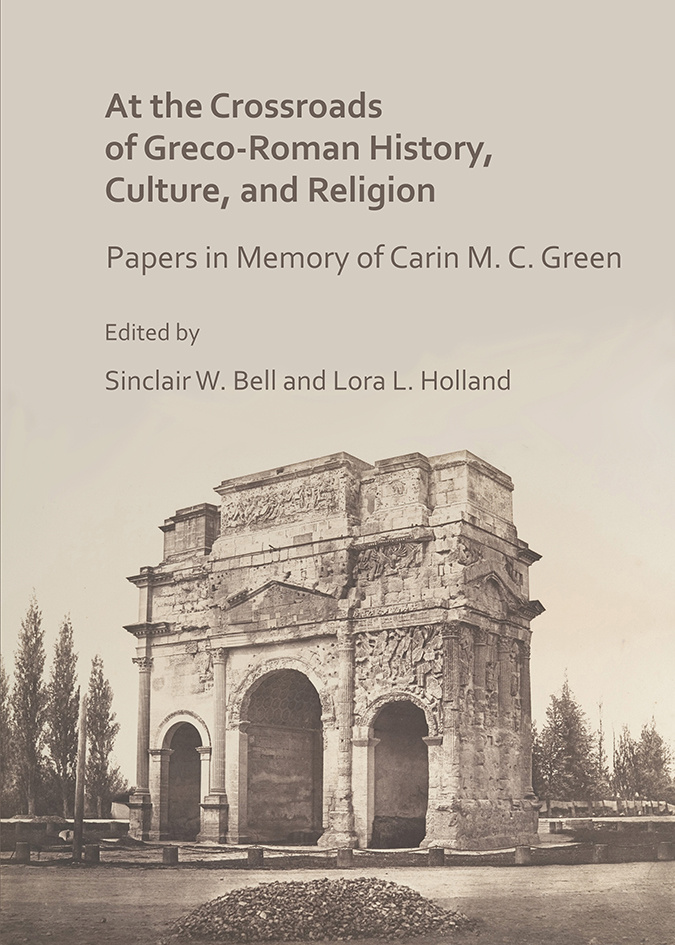 At the Crossroads of Greco-Roman
History, Culture, and Religion
Papers in Memory of Carin M.C. Green
Edited by Sinclair W. Bell and Lora L. Holland.
Available now from Archaeopress.
At the Crossroads of Greco-Roman History, Culture, and Religion brings together recent research from a range of upcoming and well-established scholars to demonstrate the richness of the cross-cultural exchange of ideas around the ancient Mediterranean along with the reception of and continuing dialogues with these ideas in the medieval and modern worlds. The crossroads theme both honours the memory of our late colleague and friend Carin M. C. Green, who published an important book on the cult of Diana—one of whose aspects was Trivia, the goddess of crossroads—and emphasizes how each encounter of new topic or genre forces the reader to pause and think before proceeding down the new path.
"Women, the Circus, and the Defense of Rome" Lecture